About David E. Christman and Grendel's Den Design Studio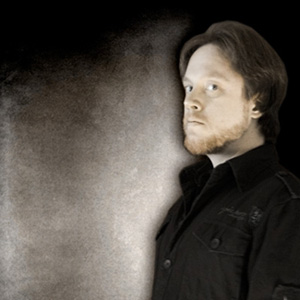 I'm a full time artist and designer, having work professionally for well over a decade. Grendel's Den Design Studio is my digital studio that provides web design and development, graphic and print design, logo and branding development, media packaging design, and custom art and illustration.
I'm also the owner of ZoMoPro.com (my personal blog), DJ under the name Dave Ghoul, and co-founder of PhillyZombie.com. Currently I'm the Art Show Director for The Twisted World Music and Arts Festival, but have also been the Art Show Assistant for both HorrorFind Weekend and World Horror Convention. And at one time I was the Prepress and Graphics Manager for Dancing Ferret Entertainment.
Today I live in Philadelphia, PA with my lovely wife Stephanie, our dog Pepper, and the monkey on my back named coffee.
You can see details and examples of my work in both the Art and Design pages, and visit the Contact page to get in touch with me for more information about what I can do for you and your project.
Who I've Worked With
Throughout the years I have had the opportunity and pleasure to have worked with some amazingly creative minds. Each one brings their own unique imagination to the table and puts their faith in my abilities to present that imagination to the world. For that I personally would like to thank each and every client of Grendel's Den Design Studio. Without their inspiration, trust, and support I would not be where I am today. You are greatly appreciated and I thank you all.
ARTISTS AND PHOTOGRAPHERS
AUTHORS AND EDITORS
CHARITY ORGANIZATIONS
EVENTS AND EVENT PROMOTIONS
FILM AND TV
MUSIC INDUSTRY, BANDS AND DJS
PERFORMING ARTS
PRINT AND ON-LINE PUBLICATION
PROP AND SET DESIGNERS
RETAIL AND SERVICE INDUSTRY